What our clients say about us
Testimonials 
"Ken Perry has had a long association with Sky News and in the last few years has taken this to another level by dipping into his extensive contacts book and providing top quality consultants for us at short notice and in every country, we have asked him to so far…an impressive feat and something that we have been able to rely upon. I have found him to be diligent, hardworking, adaptive, forward-thinking, and reliable. Sky News has benefited from the association with Ken and when he told us he was forming his own company we quickly signed him up and we look forward to a long partnership with Cosain"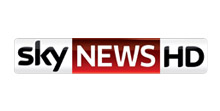 "We hired Cosain Consultancy based on a recommendation and I can only confirm all the positive things that were already brought to my attention. The contact as well as the entire communication was quick and competent. From early June 2022, we had our experienced reporter in the eastern parts of Ukraine, always accompanied by a Cosain consultant. For the time period of 3 weeks, Cosain Consultancy understood that their job is to enable us to work in tense situations instead of preventing us (because that's always the safest thing to do, but you don't need a consultant for that). The consultant always first asked what we wanted to do,  explained what the risks were, and then advised under what circumstances it would be justifiable/manageable, up to where, for how long, etc.
Cosain deployed rapidly, always understanding our need to get the story in the safest way possible, integrating as part of a team and knowing the role of every team member and assisting when possible.
At the headquarter office in Germany, we've received daily reports from Cosain Consultancy, very useful and very reassuring. At the end of the operation, we also received a summary for the entire duration including remarks on recommendations also very useful".  We will certainly hire Cosain Consultancy. again either for their support in Ukraine or any other trouble spot in the world. Thank you for your support!"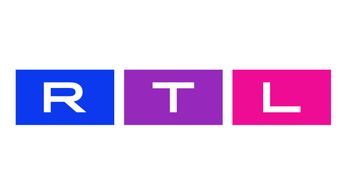 "I used Cosain's monitoring app when I was on an assignment in eastern Ukraine. It was a relief to know that someone knew exactly where I was with my team and could have helped us in an emergency. Luckily we didn't need the panic button. Their team is spread across the country and provides safety advice, risk assessment and a constantly updated assessment of the situation on the ground. For such a dangerous undertaking this is indispensable."
"Ken Perry & Cosain Consultancy has been an invaluable asset for ITN, ITV News & Channel 4 News. Operating in challenging, often hostile environments and with little support, a trusted member of the team and has always delivered security services in a highly professional manner"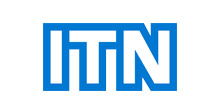 "Ken has assisted CNN with providing security in Northern Ireland. He responded fast to CNN breaking news requirements and proved deeply experienced in the local environment, being adept at assisting teams operate within this complexity. Ken is fully appreciative of the unique requirements and posture associated with newsgathering and media work after several years forging his reputation across multiple high threat environments, over a number of years. I would fully endorse Ken and Cosain Consultancy in assisting in training, planning, and on the ground support to media in the most hostile environments." 
"Ken was great to work with during my total world tour when I visited Iraq, He is an absolute professional and at the same time also feels like having a great friend around. Not stressful and stiff like some security can be. He's a good soul with a lot of life lived. He has more than enough experience to do the job with ease, He has an attitude that inspires the 'anything is possible' dream, but at the same time is straight up and honest about the dangers that might present themselves. I would be happy to recommend Ken and his company, Cosain Consultancy, to anyone! Thanks, Ken, see you next time I have a mad plan only you can figure out. Don't know what we would have done without you." 
"I want to say a huge, very sincere thank you to the whole Cosain team for the invaluable opportunity in May to learn more about how to stay safe and keep it together if things go badly. 
While working alone in remote places on a few of my assignments last year, I'd become increasingly aware that I didn't really know how to respond if something went really wrong, which was starting to make me a bit nervous. I've known for a while that I should do HEFAT training, but I'd put it off because of the cost — as you've recognized, it's incredibly valuable but tough to do on a freelance budget. This training came along at the perfect time, as I'm looking at stories I want to do to expand my regular coverage which will require travel in some more complicated regions. 
I feel much better equipped thanks to the training you provided, Ken and Paul. Obviously I'm hoping not to actually have to put a lot of it to the test, but I know I'll feel a lot more confident when my work takes me into odd situations, and I feel better able to help colleagues in trouble and to plan ahead to avoid getting myself into bad spots in the first place. Maddie, thank you so much for organizing this all so well and keeping everything running smoothly and efficiently. I really appreciate it. 
You're providing a critical service for journalists and keeping us all safer — thanks so much again to the three of you for your help, time and dedication. Hope to catch up with you somewhere out there in the near future."
Discover more on our consultation and safety services