Cosain Consultancy Launch Media Safety Advisory Training Course
Written by Danny Burrows
In March 2022 Cosain Consultancy launched the first Media Safety Advisor Training Course, designed to equip security operatives with the skills and knowledge needed to work in the unique and high-pressure arena of frontline news gathering.
Ken Perry, the founder and director of Cosain Consultancy, has seen first-hand that the dangers faced by media teams working in hostile environments has grown exponentially in the past five years, as has the appetite for news from frontlines around the globe, including most recently Ukraine. In response Cosain Consultancy, a leader in safety consultancy, training, and development, has created and launched their new Media Safety Advisory Training course which equips security operatives with the unique skills needed to work effectively in the challenging field of news gathering.
This eight-part course is the concept of Ken Perry, who spent ten years in the elite British unit 1 Para before moving into the private security sector, where in 2010, he took on his first media protection task in Haiti, for a major American news network. It quickly became apparent to him that this field of security came with its own unique challenges: "The natural instinct for a protection team is to move their client away from the danger," says Ken, "but the job of the media is to move towards the danger to get that exclusive story." According to Ken, at the time there was no instruction on the best practice to bridge the gap between the needs of a media team needs and conventional safety procedures; it was all self-taught and informed by experience.
Cosain and Ken continued working with media teams in the field until 2019 when the industry was brought to a halt by COVID, a forced hiatus that gave Ken time to write the skeleton of what is now Cosain's Media Safety Advisory Training course. Ken admits that post COVID take-up of the course was slow but when Russia invaded Ukraine in February 2022, he remodelled the syllabus and demand for the course went through the roof.
At the beginning of the conflict, according to Ken, there were three waves of security personnel that deployed to the Ukraine with Journalists: "There were the very experienced guys who quickly got picked up and put on retainers; those that had some experience working with media, who were also picked up quickly; and a third group who had never worked with journalists but had worked in Hostile Environments." Cosain's course allows the latter to discover the skills needed for this field of work and become valuable assets to media teams operating in conflict zones.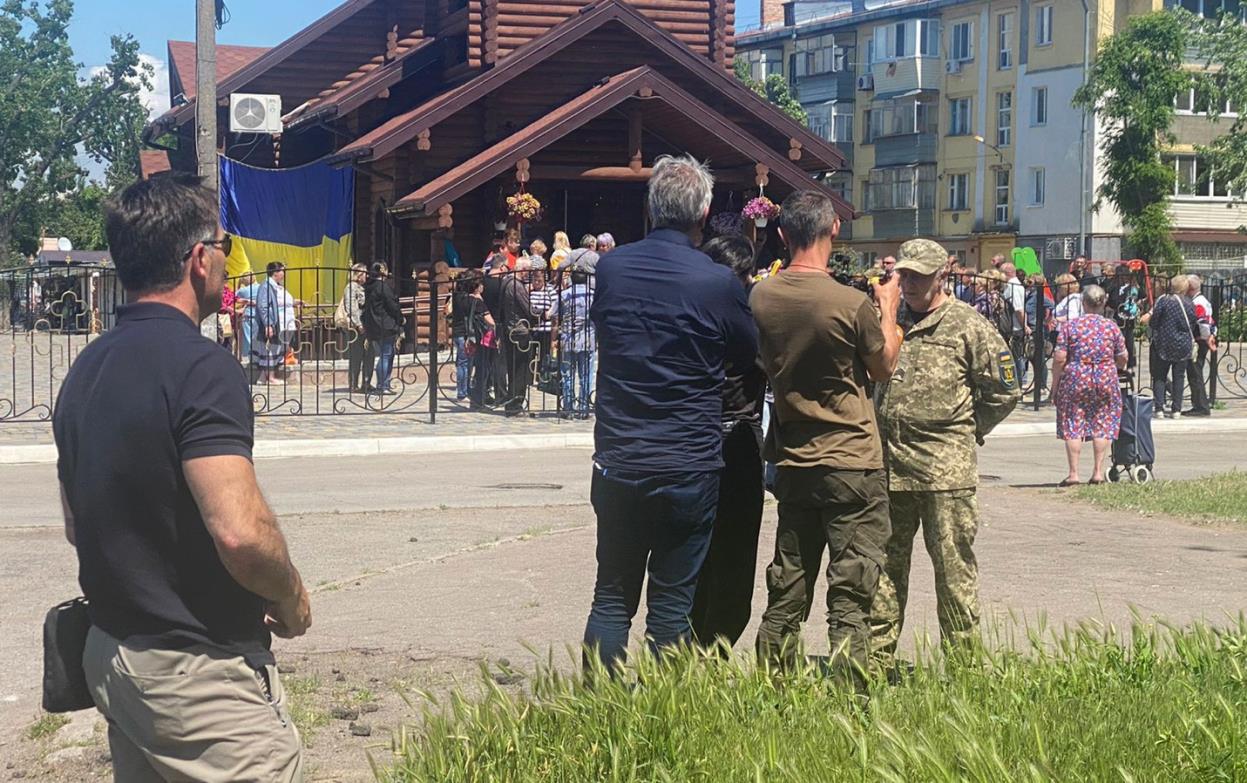 The course is now recognised by major news networks as a 'must-have' for security operatives and international News Networks are now sending their in-house security staff on the course to gain a better understanding of what goes on in the field. "The Media Safety Advisors that Cosain provide are regularly requested back by the news teams because they understand the newsgathering process and the roles and responsibilities of their team," Ken outlines. He states that advisors must take off their Close Protection hats when working with media and become team players within the outfit, focused on getting the team where they need to be to get the story and back as safely as possible. "If that means carrying bags and tripods for the camera man then so be it," he says. "In this type of operation 25% of your time is taken up giving security advice, while the other 75% is making sure that the team can work effectively, gather news and get exclusives."
The course consists of eight modules, ranging from an introduction to the workings of a news team and the individual roles of its members, to kidnap and ransom scenarios, reading riot situations and understanding the nuances of being embedded with foreign military and security forces of varying degrees of professionalism. But one of the most important lessons to learn according to Ken is self-sufficiency: "Guys come from a background of security where they've worked in places like embassies and large oil companies with a lot of support behind them. But journalists work with few resources and at extreme levels of pressure where things can and will go wrong. As a lone Media Safety Advisor you will have to support them in every way possible while not overwhelming the team; it's a juggling act." Media Safety Advisors must be masters of navigation, checkpoint management, the writing of risk assessments while also being able to find a good satellite hook-up for a live feed and get the best out of fixers and drivers. "You get guys who have been in the business for twenty years coming on the course and after the first day they've got their head in their hands going, "how the hell are we meant to do all this," says Ken. "In my view this proves my point that if you're doing your job properly with a media team on the ground them you don't have time to be hanging around doing nothing."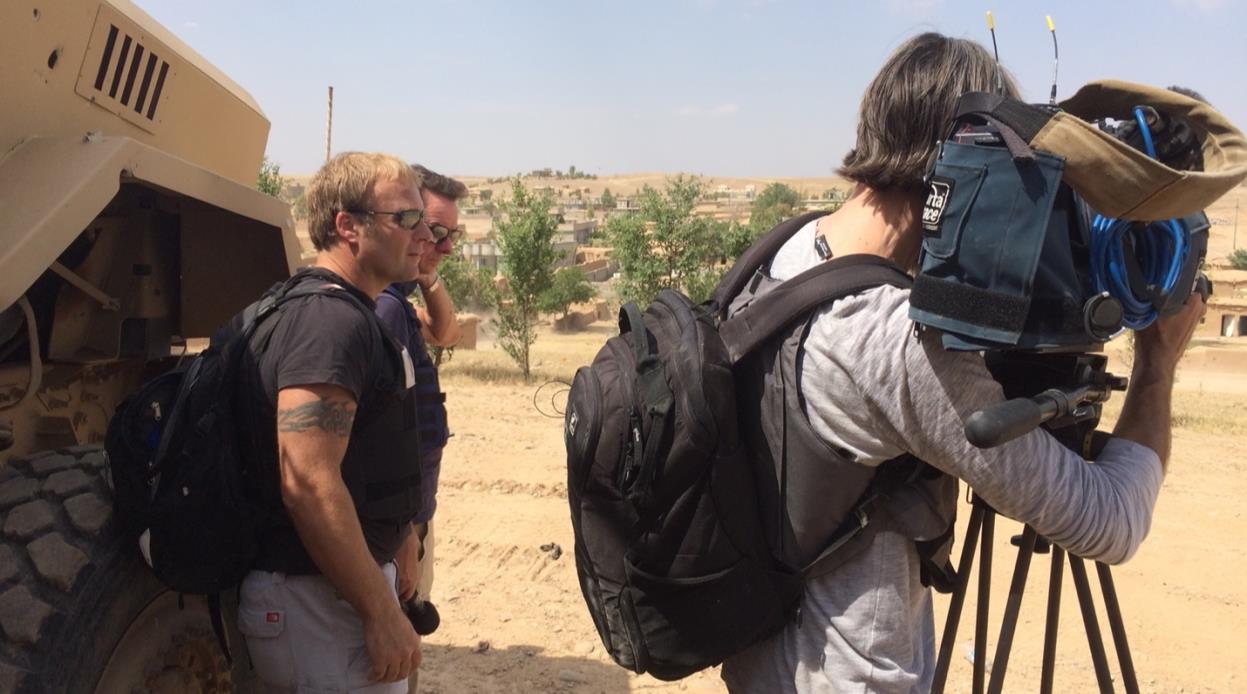 To date over 200 security personnel have passed through the Media Safety Advisory Training Course, from the UK, Europe, Eastern Europe, USA, Africa and Thailand, and the course will soon be available in the US. From this alumni Ken has handpicked candidates to work with Cosain, recognising in them the qualities that he sees are essential to work with frontline news teams. "As well as being trained up to FREC level four or five, and having a military background, the guys we select will have the social and soft skills to work within high-paced media teams while ensuring the safety of the whole team so the media guys can concentrate on gathering news."
"I worked with Cosain and Ken covering the protests in Tahrir Square and other coverage in Cairo and recommend them highly not only in the field but as an excellent compass point in terms of advice about hostile environments worldwide," says news correspondent and anchor Courtney Kealy. "Ken has grown Cosain into one of the very best outfits out there for all sorts of situations, as well as incredible courses too."
If you would like to work within the demanding field of media safety the next Cosain Media Safety Advisor Course will be held on the 27th to the 28th of February, in London at a cost of £300. Dates in Los Angeles and San Francisco will also be announced shortly
Discover more on our consultation and safety services